Caribbean Escape
718-932-3232 or 800-251-0230
res@cevacation.com - www.cevacation.com
1670 E 17th St., Second Floor #2D, Brooklyn, NY 11229
Independent FAM for Agents & Companions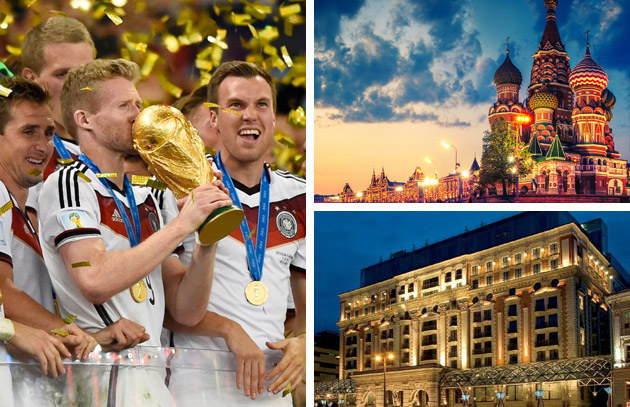 2018 Soccer World Cup in Russia
The World Cup is the biggest sporting event in the world. Taking place only once every four years in a different country, this truly is a once-in-a-lifetime experience. In 2018, this famed tournament will head to Russia. From the stunning beauty of St. Petersburg to the impressive architecture and history in Moscow, Russia will make a spectacular host.
Interest in this bucket list event has really started to heat up and if your client wants to be a part of this historic tournament, now is the time to book to ensure their spot. This week's qualifiers saw a number of countries move one step closer to clinching their spot in Russia and fans don't want to miss their chance to cheer on their team at this extraordinary event.
Don't miss out on this exclusive event. Our packages are fully customizable so that you can create ultimate World Cup experience. To secure spot or for more information, contact one of our Travel Experts.
Contact us Now! 718-932-3232 or 800-251-0230